Music Inspired by Illumination and Dr. Seuss' The Grinch EP // Tyler the Creator Review
If you aren't paying attention to the lyrics, you'd think you were listening to a deluxe edition of Flower Boy. You could listen to it at any point in the year and no one would think anything of it.
The beats sound like any normal current Tyler the Creator song. They're still unique and well orchestrated. But it's hard to imagine anyone putting on this EP while they decorate their Christmas tree. But just because the beats sound like Tyler's other projects, that doesn't mean this EP is just a sequel to Flower Boy.. One very shocking difference between Music Inspired by Illumination and Dr. Seuss's The Grinch and his other projects is that he doesn't curse, even once.
Tyler's infamous legacy is built off of being vulgar and upsetting. Before Flower Boy, Tyler was known for his dark, unsettling themes. If you were to tell any Tyler fan three years ago that he would be producing music for The Grinch movie, they would laugh in your face; but things have clearly changed.
The EP opens gently with "Whoville's" soft piano plunking and jingling bells. In fact, it's one of the few tracks that really sounds like a Christmas song, which is funny considering it's completely instrumental. In "Big Bag," Tyler makes it clear that he feels a connection with the Grinch. He opens it up with tales from his childhood, when his mother was working hard to make money for Christmas. He compares his low self esteem to the Grinch's deceit and sneakiness, saying, "I'm about as low as self-esteem when I creep in." This is probably the heaviest part of the short EP, especially in terms of instrumentals. This song separates itself from the rest with its harder beats and lack of features.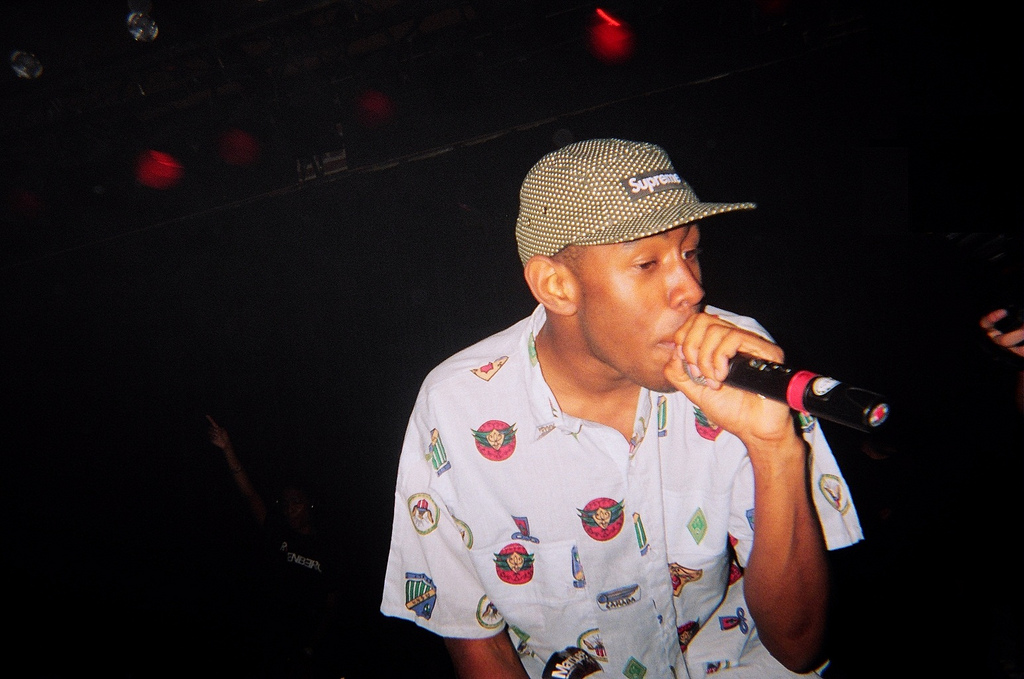 "I'm about as low as self-esteem when I creep in."
Tyler brought in Ryan Beatty and Santigold for "Lights On." The synth and Santigold's soothing vocals come together, establishing the setting for a 80's winter wonderland. The lyrics don't have much to do with Christmas, but it is reminiscent of how it feels to be lonely around the holiday season.
It all wraps with "Cindy Lou's Wish," another soft, instrumental song. More synth notes dance over the sound of gentle jingle bells, quickly bringing us back to the reality of the impending holidays. Don't listen to this EP looking for normal Christmas music. Music Inspired by Illumination and Dr. Seuss' The Grinch is a 10 minute diary entry from Tyler about his feelings and experiences of the holiday season—but that doesn't mean it's bad.
As always, Tyler produces astonishing, unparalleled rhythms with personal and clever lyrics. Even though it wasn't the sound you expected, it still leaves you feeling satisfied.
8/10